Trial A wear-resistant curve.
We previously informed you about a special application of a dry mortar pump system at Rosengrens Europe B.V.
Last year we supplied a pneumatically cleaned filter, including overpressure protection and an emergency stop function, for their dry mortar pump system (standard M-Tec equipment).
The enclosed diagram shows this schematically.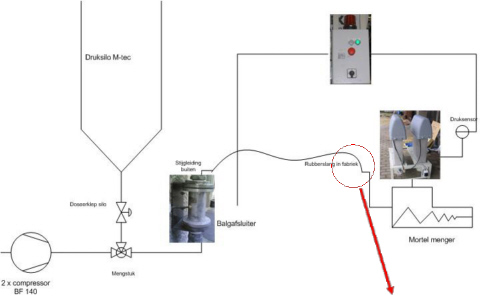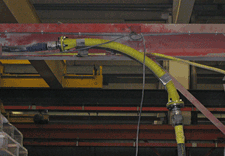 Every day some 25 tonnes of mortar is pumped into and processed in the plant. Of course, pumping the material demands the ultimate of the pipe network through the plant. Curves in particular suffer enormous wear and they presently have to be replaced every 3 to 4 weeks. A wear-resistant curve ("Extracurve") from WAM is presently installed at the most wear-prone position as a trial:
Construction cast in SINT® polymer
Good material control
DIN2576, PN type mounting flanges
Higher resistance against wear than traditional pipe elbows in carbon or stainless steel
Ideal for Delute Phase pneumatic transport (15 – 30 m/sec)
Flexible
Lightweight
To some extent deformable
Low noise
Easy to dismantle
The curve is available in 2, 3 and 4 inch versions.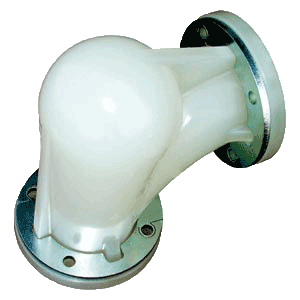 Because we want no residual material in the pipe after pneumatic transport, we opted for this type of curve rather than the "Extrabend" short curve, which are frequently used in filler pipes on cement silos.
Should you be interested in these products, please contact us.