Dry Mortar now also packed in Plastic bags.
Like you, we probably have an unusual year behind us. As years go, 2008 was one of many major projects, but one which closed with a slump as a result of the uncertainty surrounding the global economy. We did though win an order in February to draw up the preliminary design for a specialized dry mortar plant in Belgium.
And the recession was also noticeable at the Hanover Fair, where KEMP participated for the 4th time to promote the maintenance management package BopV5. Visitor numbers were significantly lower, but we were nonetheless able to make important new contacts again for application of BopV5 in Germany. Especially in times like these, companies seem to be deciding to improve their maintenance and BopV5 helps them do that.
Stronger organization
In mid-2008, right at the moment when KEMP was fully occupied with implementation of major projects to modernize dry mortar plants, we took the decision to strengthen the structure of our organization.
By recruiting new staff we want to be able to serve our customers even better:
Monique Broekkamp - Sales Office Specialist
Jacqueline Kruse - Head of Marketing and Communication
Henk Brueren - Senior Project Manager, Environmental Technology
With these reinforcements we are in an even better position to support projects from start (application for planning and environmental permits) to finish (maintenance consulting). Partly thanks to our stronger organization, we expect to be able to come out of the present crisis in better shape.
You can find more information about our organization and the new employees on our new website www.kemp-bv.eu.
Help with maintenance
Apart from delivering the maintenance package BopV5, we are of course also focused on improving maintenance and supplying spare parts for repairs. Our product range includes brands such as:
WAM (butterfly and sliding valves, conveyor screws etc.)
VEGA (measuring sensors, both analogue and bipolar)
MAIHAG (paddle switches)
EBRO (butterfly and sliding valves)
NKF vibrating troughs and sieve systems
Particularly for the cement industry we, together with a German supplier, supply wear-resistant parts equipped with a polyurethane (PU) laag. coating. Existing parts can also be provided with a protective coating. Downtime improvements with a factor of 8 are feasible. We can guarantee a good price and short delivery times.

In addition, we can also help you improve your maintenance planning, whether or not supported by our partners. Simply contact us for an offer or appointment without obligation. We'll be happy to visit you to discuss the possibilities.

Projects completed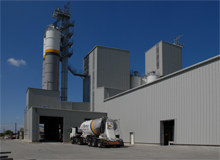 In March 2008, we started laying the foundations for a new dry mortar plant for Remix Dry Mortar in Gravesend (UK).
In August last year, we won an additional order to place a bagged products installation including a palletizer and the connection with the mixer. Despite the late ordering date, we succeeded in delivering the bagged products installation simultaneously with the completion of the mixing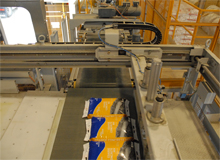 plant. The final testing was carried out during the Christmas period and the plant was actually able to go into full production on 5 January 2009. Depending on the product, the bagging machine (plastic sacks – FFS) boasts a maximum production speed of 750 bags per hour.


At the moment, we are supporting this company in implementing its maintenance plan and putting together the spare parts needed. Also in terms of future maintenance, we will be providing ongoing support to this company and to their operation in Bristol.
In the same period, we also realized the plant modernization at Remix Droge Mortel in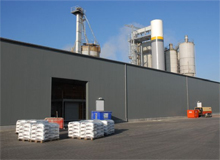 Ellertshaar, the Netherlands. Besides renovation of the mixing plant, we realized a modern, high-capacity bagging machine there.
Apart from the design, KEMP was intensively involved in:
Application for environmental permit
Application for planning permit
Purchasing of plant components (earthwork, foundations, production building, steel work etc.)

The overall project management for this project was also entrusted to KEMP. Our experience with environmental issues came into play when previously unknown historical soil contamination was found.

Thanks to intensive consultation with, among others, consulting engineers Oranjewoud and the municipality of Borger Odoorn we were quickly able to begin total remediation of the contamination, which finally limited the delay to less than 6 weeks. The plant went into full operation at the beginning of this year and the company can - as the first in the Netherlands – now supply its customers with dust-free and rainproof bags of various types of mortar.

Interested? Call or e-mail us for an appointment without obligation (+31-74-2914023).