KEMP BV - a business with a full 40 years of experience
KEMP BV is a technical consulting firm that works based on the notion of "from plan to production." But it is the customer who decides whether our team should support the project from the beginning to the end, or if KEMP BV should handle only a small part of the whole project.
The name KEMP BV covers the three main activities, being engineering, maintenance and project management.
A great deal of expertise is available within the firm. In addition, KEMP BV has agreed alliances with experienced firms for construction calculations, acoustic studies and soil analysis for example. We make sure during the design phase that no unnecessary and cost-intensive solutions are developed.
KEMP BV has been supporting maintenance projects at various companies for many years. That experience has shown that having products in stock makes sense. That experience led to the side activity of sales of various technical products and the maintenance management system called BOPV5. The five different brands represented here are:

Logistics systems, packaging machines (bulk goods and liquids), ship loading.

Membrane switches, vane sensors, oscillation sensors, radar measurements and plumb line sensors.
Vibratory sifters, vibratory feeders, vibratory conveyors, electrical vibration motors and pneumatic vibrators.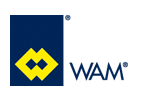 Dust filters, transport screws, mixers, pneumatic transport, dosing sluices, loading beams and valves.
Engineering
KEMP BV operates in the following fields of engineering:
Design (new- and rebuild)
Capacity increasing
Production optimisation

Increasing mixer output
Optimising drying processes
Optimising packaging lines

Company relocations
Environmental permits
Setting up and maintaining environmental care systems
Maintenance
KEMP BV can advise you on:
Setting up a maintenance plan
Reducing your maintenance costs
Setting up an optimum spare parts policy
In addition, KEMP BV can also perform work for you such as:
Filter maintenance
Maintenance of bulk packaging machines

Bagging machines (incl. SMB, Erkomat, Arodo, PKT)
Palletisers (incl. SMB, Arodo, Beumer)
Wrapping machines (incl. ITW Haloila)
Project management

KEMP BV has project managers with around 40 years of experience in managing multidisciplinary teams. The team can help you in realising your plans.
Setting up feasibility study with concept design
Lay-out study
Detail design including financial budget
Construction support
Commissioning and technical acceptance (quality and capacity check)
Permanent employees at KEMP
Ing. Frans (J.F.K.) Kruse
Director-owner / senior project manager
+31 (0) 6 519 899 41
Experience: Cement industry, dry mortar industry, water purification, paper industry, steel industry and rubber industry
Theo van Marrewijk
Sales representative
+33 (0) 608 037 095
Ellen (E.) Westra-Nijland
Accountmanger
+31 (0) 74 291 40 23
Experience: -
Nanda (N.) Kruse
Accountmanger
+31 (0) 74 291 40 23
Experience: -
Monique (M.A.M.) Broekkamp
Sales assistant / administration
+31 (0) 74 291 40 23
Experience: chemicals industry, cement industry
Freelancers working at KEMP
Drs. Ing.Henk (H.J.H.) Brueren
Senior project manager
+31 (0) 6 527 613 60
Expertise: environmental consulting for businesses, advice on enforcement proceedings, mediation in environmental conflicts