MBA 300 Radar
Continuous level measurement with radar technology: low cost version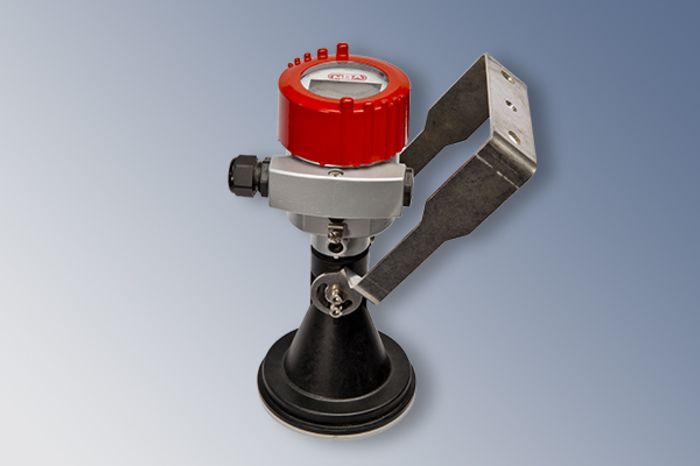 Radar impulses reflected by the surface of bulk material are the basics of this continuous level measuring technology.
Typical Industries:

Food industry
polymer processing industry
steel industry
building industry

Advantages:

Contact-free measurements
High measuring-precision
Independent from pressure, temperature, gas, dust and sound
Simple installation 2 wires combined for supply-voltage and signal
Change adjustment settings without the use of a computer
Wear- and maintenance-free

Installation:

in silos, hoppers, containers or heaps
easy and fast with mounting bracket
Measuring height: max. 15 m.
Product Information