MBA 888 Rotating Paddle. Maintenance free. Digital
The No. 1 of maintenance free, all-purpose electronic rotating paddle meas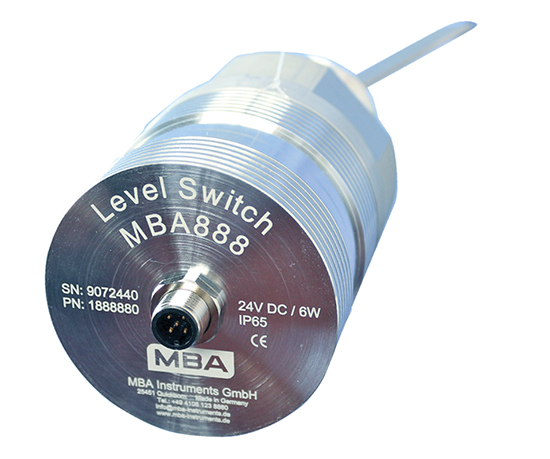 urement for point level measuring.
5 Rotations per minute (rpm)
low torque = high sensibility for all applications
reversing a motor
Signal delay 3 sec
Connection via 4-pin-plug (M12)
Cable and plug included
24V DC
MBA888: the Plug-and-Play-Version of the instrument series MBA800. The level measurement series with stepper-motor and with stepper-motor-owned magnetic slipping clutch. A patent owned by MBA Instruments GmbH.
Advantages:
save installation costs with easy to connect 4-pin-plug
save repair costs with maintenance free operation
avoid faulty switching by reversing a motor