MlA 1000 stationary, continous measurement system
Petroleum products with low electrical conductivity can become electrostatically charged at high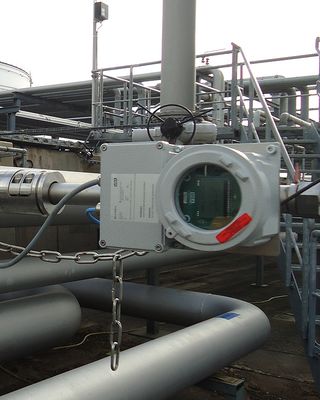 flow speeds and may ignite as a result of a spark. Additives are therefore added to kerosene (Jet-A-1) and light mineral oils to increase conductivity in order to dissipate the electrostatic charge to the tank or pipeline wall. Precise metering of the additive in accordance with the actual conductivity level is now possible thanks to constant conductivity measurement using the MLA1000. The 4-20mA current conductivity signal controls the additive metering pump fully automatically.

The measurement system utilises the flow speed within a pipeline
Although a comparatively strong flow of 0.5 – 7 m/s occurs within the pipeline itself, the flow speed within the measuring probe is reduced through the small size of its in-flow and out-flow openings. Accordingly, the resulting laminar flow between the two electrodes within the probe permanently suppresses polarisation, yielding highly accurate, real-time conductivity and temperature values.

As with the MLA900 hand-held device, functional testing on the MLA1000 involves the placement of a magnet that closes the test contact, thereby producing a pre-set reading. The additional use of a coupling (optional) allows the probe to be removed during pipeline operation.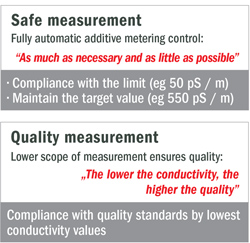 Technical data / MLA1000
• Conductivity: 5 to 2,000 pS/m, expandable to 5 to 10,000 pS/m,
with simultaneous temperature measurement in °C
• Function and status readings
• Display unit MLA1000-A: ATEX II 2(1)G Ex de [ia Ga] IIB T4 Gb
• Probe MLA1000-S: ATEX II 1G Ex ia IIB T4 Ga
• In-line conductivity measurement of kerosene (Jet-A-1)
Product Information